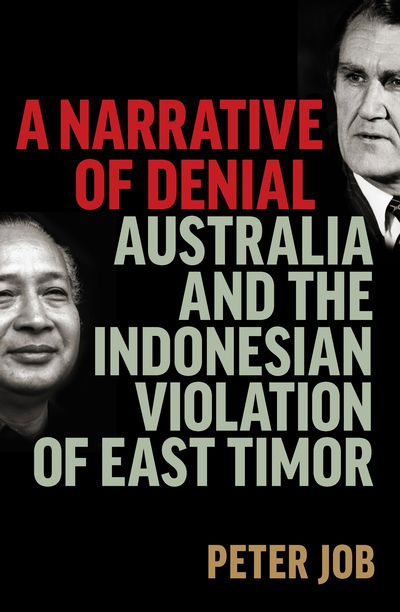 I was pleased to contribute to the first public launch of an outstanding book on Australian government Timor policy in the Prime Minister Malcolm Fraser years (1974-1982), held in Melbourne on 29 June 2021.
This is a book that should be read and be widely discussed in foreign policy circles.
What follows is a formal review based on my presentation at the launch.
————
A Narrative of Denial by Dr Peter Job is an important academic work. It is also an indictment of Australian policy on East Timor during the Fraser years. As such, it is a fitting complement to the Chega! report which includes East Timor's own assessment of this period. It is to be hoped, however, that it is not ignored in official circles as Chega! has been.
Melbourne University Press (MUP) is to be complimented on lending its prestigious name to this work and giving it the status it deserves. Its excellent production is user-friendly and includes an instructive selection of images. These pictures tell the story. Those on the cover show PM Malcolm Fraser, the Toorak born patrician, looking down on Suharto, the Indonesian dictator, to whose wishes on East Timor Fraser was to defer. ….
…… Read full text of my review.
How to purchase: Good bookshops and directly through Melbourne University Press.